Start using the benefits of Earth Observation and Remote Sensing
About Earth Observation and Remote Sensing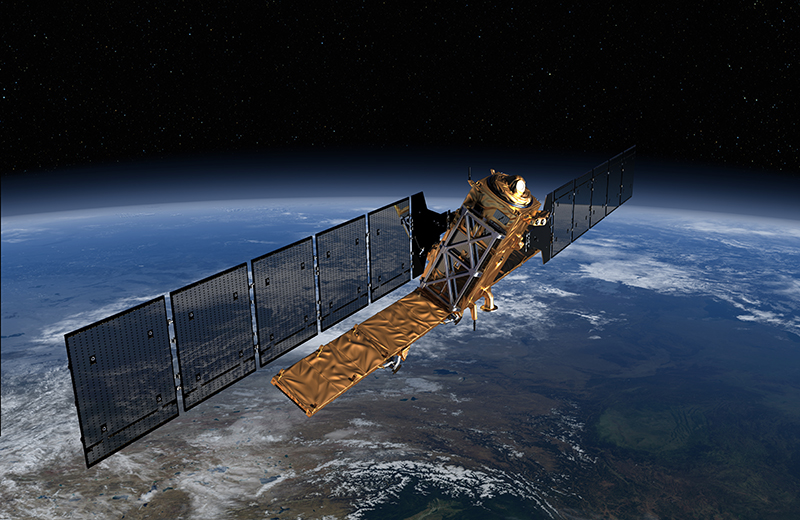 Earth Observation includes all types of observations that are acquired from space-, airborne-, ground-, and offshore-based sensors. Numerous satellites orbit the earth which constantly observe parts of the earth through the eyes of various sensors. Examples of such sensors include synthetic aperture radar (SAR), altimeters, radiometers, spectrometers, lasers, and more. Each sensor has its own applications, advantages and limitations.
In addition, 'Remote Sensing' is a field which covers even more than the various Earth Observation sensors. It basically includes the technology and application of all types of sensors that can observe their surrounding environment. This is not only limited to airborne and spaceborne sensors, but also includes those systems that are installed on a vessel or offshore platform. Typical examples are radar, ladar/lidar (based on laser or light), and sound-based systems (like sonars).
Together all these sensors produce a wealth of data with a virtually endless number of applications. For the offshore and shipping industries, the use of Earth Observation and Remote Sensing data is relatively new, but rapidly growing due to their widely recognised benefits. When used in an appropriate way, the information derived from Earth Observation and Remote Sensing data can greatly improve safety, security and efficiency of maritime and offshore operations. This in turn provides numerous economical benefits and can help to greatly reduce various risks of your offshore operations.
Training courses

The overall objective of each of our training courses is to train mariners in safety, navigation and security services that are based on Earth Observation and Remote Sensing data. Participants will learn how to interpret and use Earth Observation data in the offshore and shipping domain.
A training course typically covers several case examples. This provides participants with hands-on knowledge of the most typically used sensors for maritime applications. Depending on the needs of the participants and the particular training programme, training activities cover sea state (waves, wind, current, internal/solitary waves, fronts, eddies, and more), sea ice (ice concentration, ice drift, ice edge and more), ship (various forms of ship detection, characterisation and tracking), and object detection, characterisation and tracking data (for example of floating containers, pipelines, cables, and more). These case examples focus on the ability to extract relevant information for maritime applications. Specific characteristics of particular platforms or sensors are addressed to emphasise both advantages and limitations, in order to stimulate correct and effective use of the data.
In addition, participants will be given an overview of the various Earth Observation service platforms that are typically available to the end users. It basically shows the increased value of using Earth Observation data compared to traditional data.
Each learning programme has a standard of quality appropriate for maritime officers. All training courses are developed in a structured and transparent way where DNV GL's standard for Learning Programmes and sound educational principals are followed.
Become certified
The best way to start using Earth Observation and Remote Sensing in your daily operations is to become a certified professional. Our training courses can be followed through several training centres (with state-of-the-art training simulators) spread throughout the world. Your examination certificate will be accredited by DNV GL. Please get in touch with us to learn more.